PROMOS® Z seed dressing zinc (Zi)
Regular price
Sale price
€31,90 EUR
Unit price
€127,60
per
l
Sale
Sold out
description
PROMOS® seed dressings ensure healthy and strong corn plants. This increases your crop yield noticeably and allows you to plan ahead for the coming season.
Share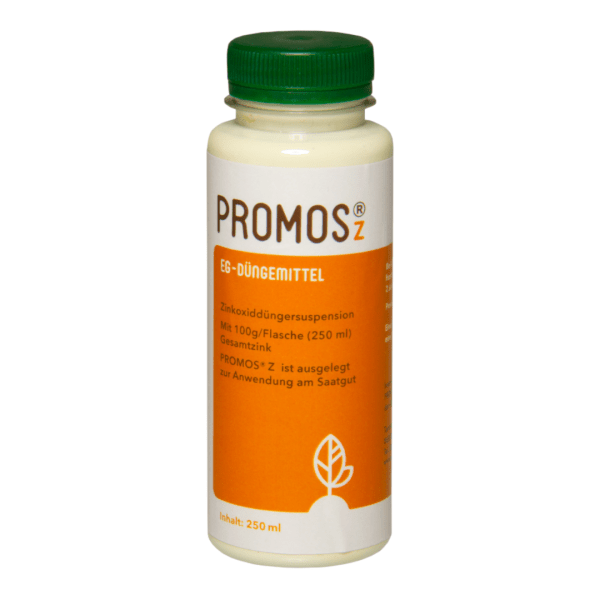 Jugendentwicklung der Maispflanzen
Vor allem in den vergangenen Jahren mit nassklater Witterung um und nach der Ausssaat des Maises, zeigten die mit Promos Z gebeizten Pflanzen ein schnelleres Wachstum in der Jugendentwicklung. Zudem waren die Maispflanzen vitaler und konnten, die erschwerten Ausgangsbedingungen besser kompensieren.
Gute Wirkung gegen Krähen, gut anzuwenden.
Gute Alternative zu Mesurol
Letztes Jahr erstmals angewendet und trotz hoher Krähen Aktivitäten im Gebiet kaum Ausfälle
How do PROMOS® seed dressings work?
PROMOS® promotes general health and vitality, especially of young maize plants. Extracts from perennial native plants help to better overcome the stress in youth development.
The healthy growth of the plant is additionally promoted by silicon or zinc.
In this way, our PROMOS® seed treatments contribute to the healthy youth development of your plants.