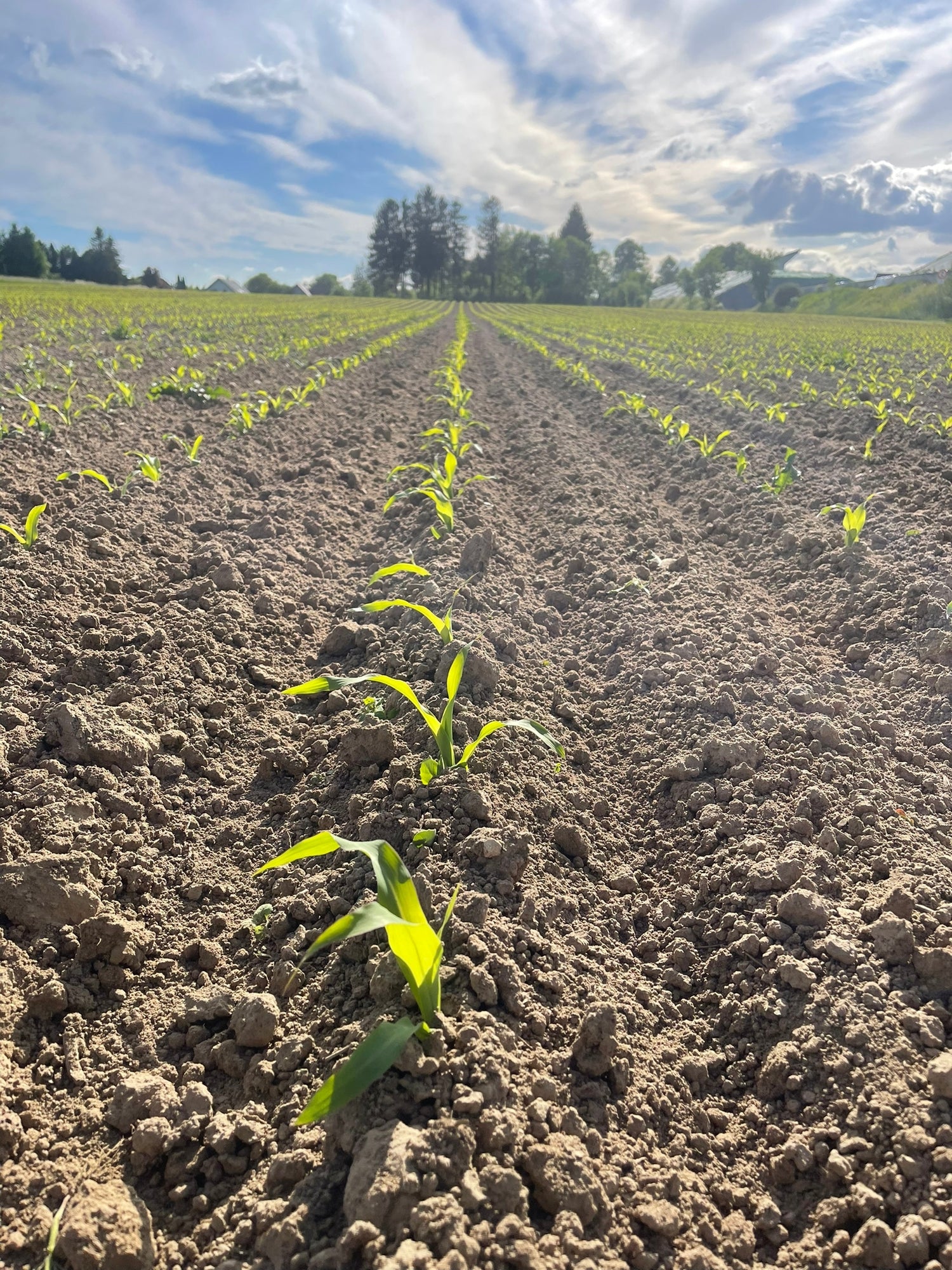 We are participating in the Organic Field Days 2023!
The Eco Field Days are the perfect destination for all farmers and farmers interested in organic farming or looking for new techniques to make their practice more environmentally friendly.

It shows what organic farming can achieve, where it stands and how it is evolving.

The organic field days offer a unique combination of practical and scientific aspects in plant and animal production and represent an ideal platform for presenting new ideas and discussing current topics relating to agriculture, politics and business.
More information about the organic field days

When young, young maize plants are exposed to extreme environmental influences, which can have a significant impact on the harvest yield.

PROMOS® seed treatments increase the likelihood that the plant will survive the endangered youth stage undamaged.

PROMOS® consists exclusively of natural ingredients that can protect the plant from environmental damage that cannot be influenced.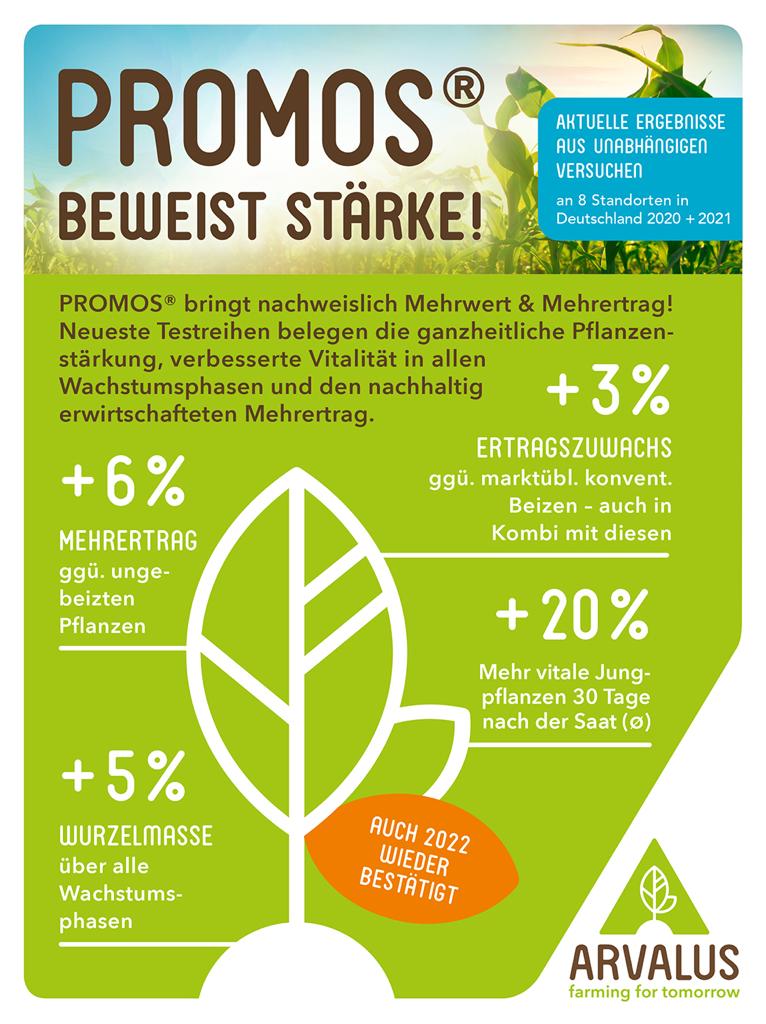 How do the PROMOS® seed dressings work?
PROMOS® promotes general health and vitality, especially of young maize plants. Extracts from perennial native plants help to better overcome the stress in youth development.
The healthy growth of the plant is additionally promoted by silicon or zinc.
In this way, our PROMOS® seed treatments contribute to the healthy youth development of your plants.
Order PROMOS®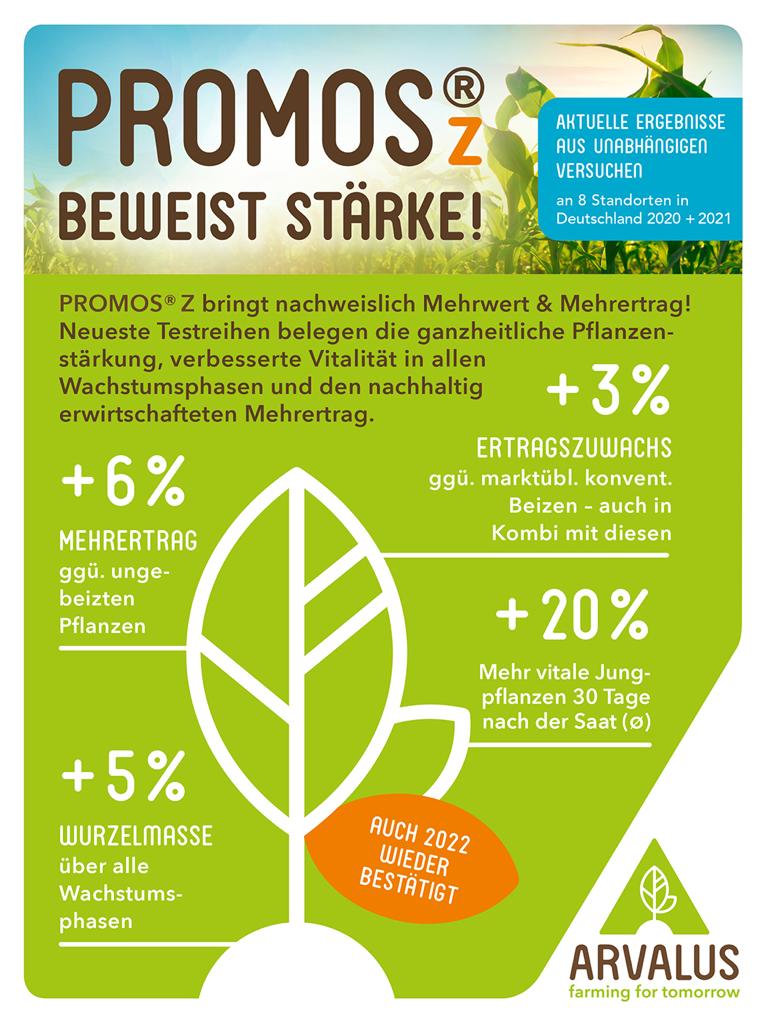 PROMOS®Z proves its strength
PROMOS®Z has been proven to bring added value and increased yield!. The latest series of tests prove the holistic plant strengthening, improved vitality in all growth phases and the sustainably generated additional yield.
Order PROMOS®Z
Further application possibilities of PROMOS®
Most

Soy

Sunflowers

Grain

Pumpkin
How to use PROMOS® on seeds
One bottle of PROMOS® is sufficient for one unit of 50,000 corn seeds each. Using a mixer, such as a concrete mixer, pour in one unit of seed and add a bottle of PROMOS®. Mix until all grains are evenly coated with PROMOS®.
Order now!
Regular price

From €31,90 EUR

Regular price

Sale price

From €31,90 EUR

Unit price

€127,60

per

l

Regular price

From €31,90 EUR

Regular price

Sale price

From €31,90 EUR

Unit price

€127,60

per

l
Customers report about PROMOS®
"A really great product"; "We had a lot less downtime"; "We can plan better because we can safely say that our harvest will be good"
To the PROMOS® seed treatments